This automated electronics assembly project was a first robot integration for our customer !
Drawing on our technological and sectoral expertise, we supported this innovative client in its project with a robotic cell for automated electronics assembly and screwing.
Enable customers to be delivered in quality and on time by automating low value-added screwing tasks, while enhancing the employer's image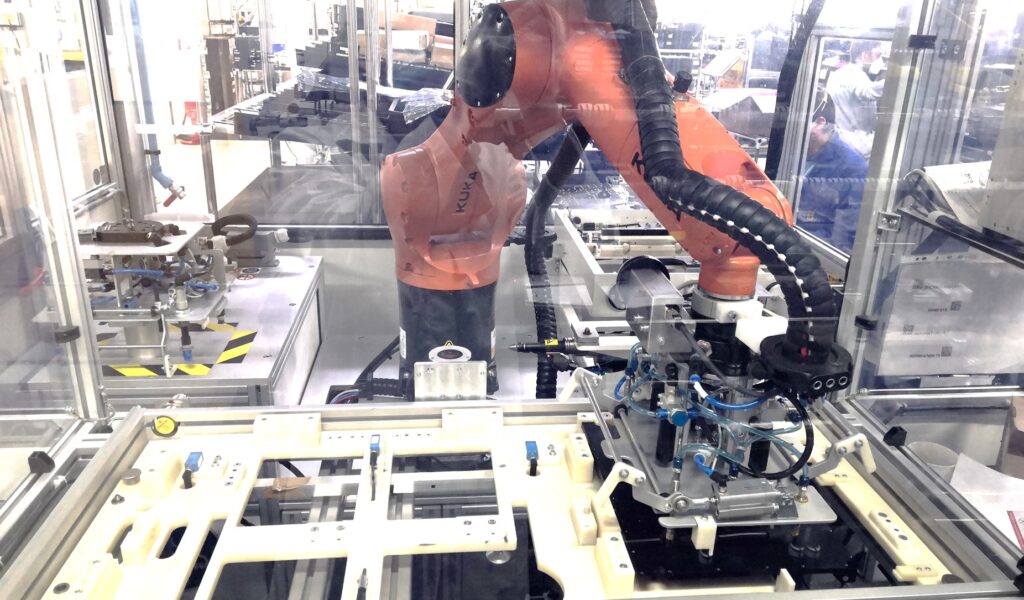 Automate a low value-added operation carried out by qualified personnel (screwing in 300 screws per module)
To adapt to a growing production demand
Manage quality problems (manual assembly, low precision screwdriver, etc.)
Reduce work in hidden time during in series assembly
Quickly propose a customised solution based on AKEOPLUS assets, automated and personalised to the customer's environment (ESD zone, electronic test bench)
Interface with an existing production line, without compromise.
Enhance the image of the factory with innovation and new technologies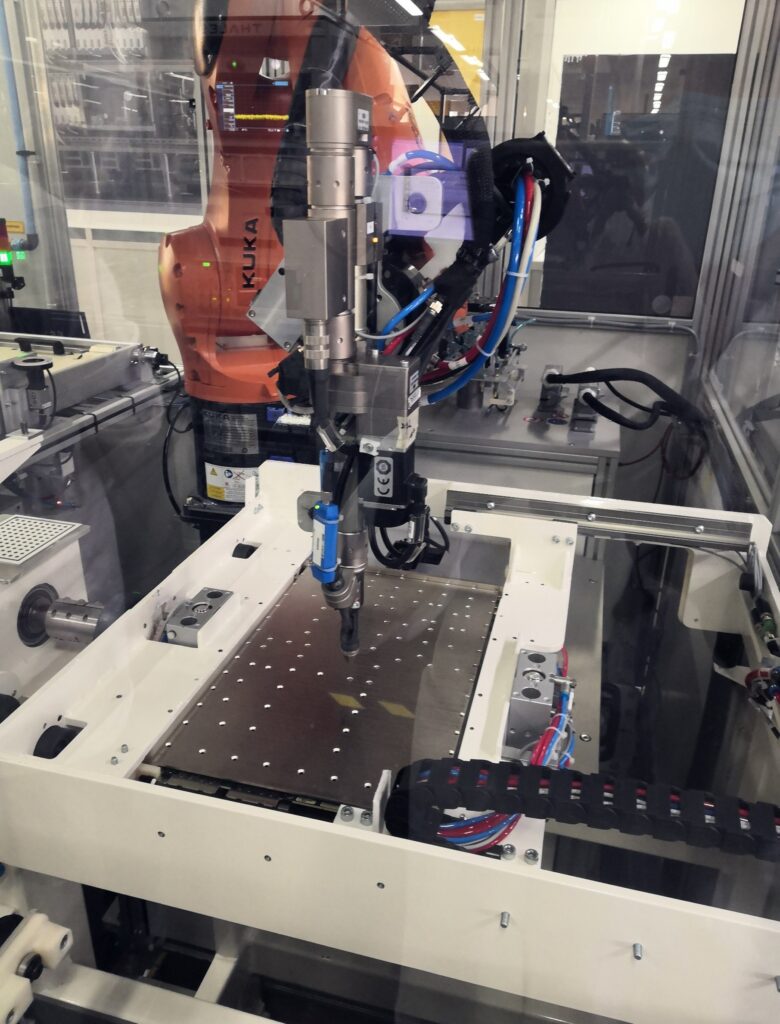 AKEOPLUS is a pioneer robotics company, using no-code robotics platform and engineering services. Our job is to turn no-code, robotics and innovation into lever for your productivity and industrial success.
Are you looking for an automated electronics assembly solution ? Contact us !