AKEOPLUS has just secured its ISO 9001 certification for the 10th consecutive year !
What is the ISO 9001 certification ? 
According to Wikipédia:
"The ISO 9000 family is a set of five quality management systems (QMS) standards by the International Organization for Standardization (ISO) that help organizations ensure they meet customer and other stakeholder needs within statutory and regulatory requirements related to a product or service.[…] ISO 9001 deals with the requirements that organizations wishing to meet the standard must fulfill."
https://en.wikipedia.org/wiki/ISO_9000
This recognition is more than just a surface-level achievement; it reflects an organization committed to customer satisfaction and operational excellence.
Among them:
Our implementation processes are proven and standardized across operations, commerce, HR, and procurement, ensuring a consistent quality of services.
We actively invest in robust and effective methods of continuous improvement, with customer feedback serving as our guiding compass.
Lastly, the transparent and clear formalization of our strategy, vision, and ambition lies at the core of our approach. These elements are openly shared.
As evident, our clients play a central role in this journey. Together, we redefine what it truly means to excel in engineering, robotics, and innovation.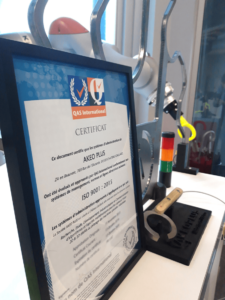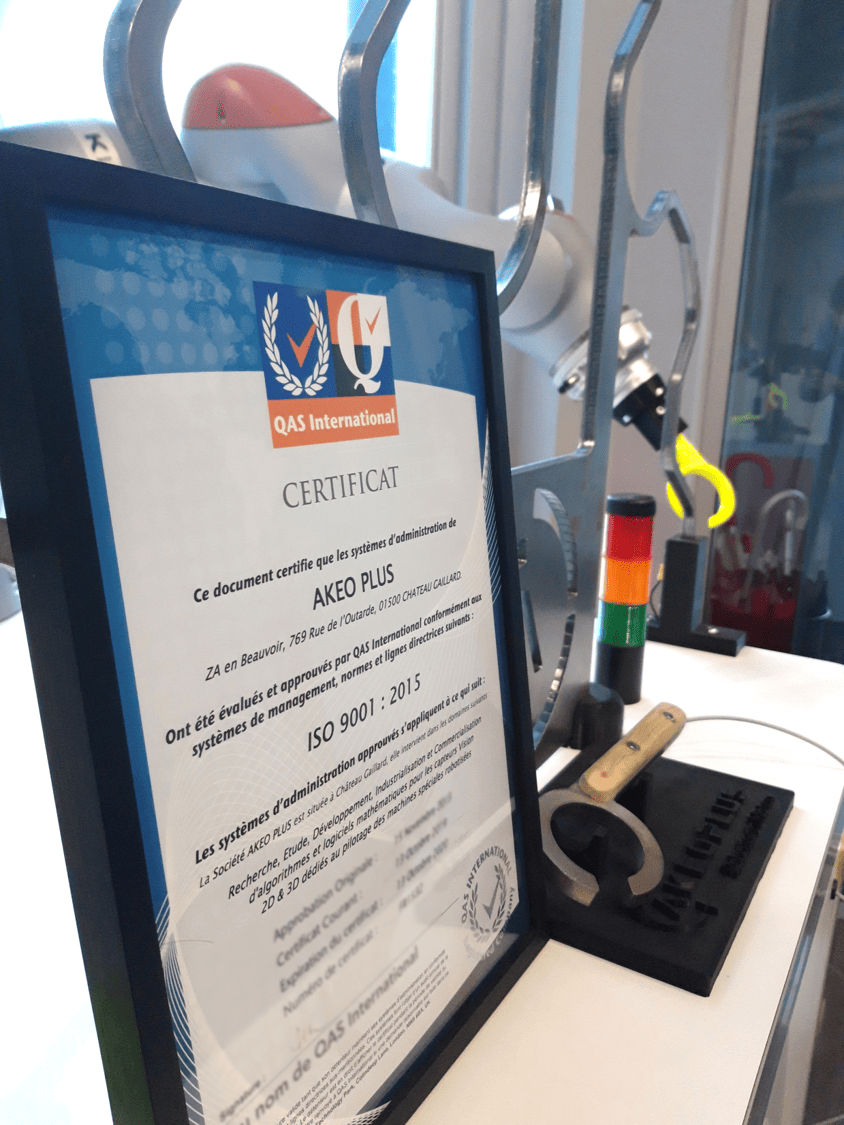 Our certification ISO 9001:2015
We aim to leverage the capabilities of technology and robotics to create cutting-edge, sustainable solutions that enhance industrial performance. Our vision involves not only tapping into new markets but also offering practical and bold responses to global challenges, such as improving operational efficiency, fostering economic growth, and promoting environmental sustainability.
AKEOPLUS aspires to lead the way in France when it comes to advanced studies and development of cutting-edge robotic technologies and solutions.